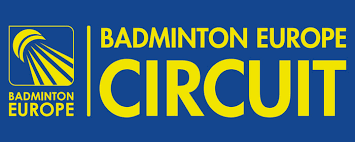 Tournament director: Aigars Brečs, +371 29536457
Tournament referee: Kristians Rozenvalds, +371 29546666
Tournament e-mail: latviaU17@badminton.lv
Tournament venue: LOC Manege, Brīvības  55, Liepaja, LV-3401, Latvia
Tournament hotel: Hotel Amrita ****, Rīgas 7/9, Liepaja, LV-3401, Latvia 
The entry list for the Victor Latvia U17 International 2023 has been published and is available at
https://bwf.tournamentsoftware.com/sport/acceptancelist.aspx?id=6c999a8b-3bea-4cba-9ae3-c063cad69bf5.
For selecting the players/pairs the BEC European U17 Ranking from 13/03/2023 has been used.
Entry fees:
Singles: €25 per player 
Doubles: €20 per player 
Update 17/03/2023: following the entry deadline, the provisional schedule was changed:
Thursday, April 13
20h30 - The team managers meeting in the tournament venue and via Zoom.
Friday, April 14
9h30 - R64 MS & WS
11h30 - R32 MS, WS, WD & XD
16h30 - Team Cup U17
Saturday, April 15
9h30 - all R16
16h30 - all Quarter finals
Sunday, April 16
9h30 - all Semi-finals
14h30 - all finals
And the awards ceremony afterwards, including the bronze medals. 
U13, U15, U21 and Team Cup

Simultaneously with the Badminton Europe Circuit U17 tournament, "Victor Latvia
U17 International 2023" the Challenge Cup (U21), the Youth tournaments U13 & U15 &
and the Team Cup U17 in Badminton 100 relay format will also take place at the
Liepāja Olympic Center, from April 14 to 16, 2023.