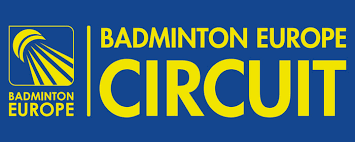 Tournament director: Aigars Brečs, +371 29536457
Tournament referee: Kristians Rozenvalds, +371 29546666
Tournament e-mail: latviaU17@badminton.lv
Tournament venue: LOC Manege, Brīvības  55, Liepaja, LV-3401, Latvia
Tournament hotel: Hotel Amrita ****, Rīgas 7/9, Liepaja, LV-3401, Latvia 
Friday`s matches are now fully scheduled.
Saturday morning matches may change 30 minutes later, depending on the player`s participation in other disciplines.
Sunday, April 16, according to the provisional schedule, the semi-finals will start at 9:30, the finals will start at 14:30, and Price giving ceremony follows (also bronze medals).
The team managers meeting will take place on 13/04 at 20h30 in the tournament venue and via Zoom.
Join Zoom Meeting: https://us02web.zoom.us/j/88408651290
U13, U15, U21 and Team Cup

Simultaneously with the Badminton Europe Circuit U17 tournament, "Victor Latvia
U17 International 2023" the Challenge Cup (U21), the Youth tournaments U13 & U15 &
and the Team Cup U17 in Badminton 100 relay format will also take place at the
Liepāja Olympic Center, from April 14 to 16, 2023.